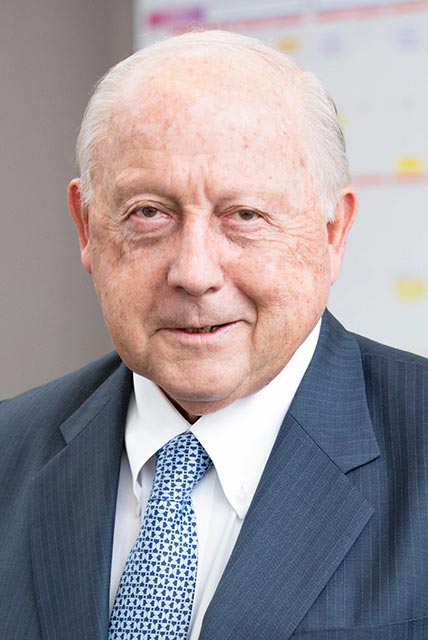 Jon F.
Hanson
Chairman
Jon F. Hanson is the Chairman and Founder of The Hampshire Companies. Mr. Hanson sits on the Board of Managers and Investment Committees for the Hampshire Funds and serves as senior advisor to the Hampshire's investment program. Mr. Hanson has over 60 years of real estate investment experience. He currently serves as Chairman of the New Jersey Hall of Fame and Chairman of A.C. Devco. Additionally, he is a Director of Yankee Global Enterprises (the owner of the N.Y. Yankees).
Previously, he served on the Board of Directors of Prudential Financial Corp. for 20 years; the last 5 as Lead Director.
In addition to previously serving on the Board of Directors of multiple utility corporations, he served as Chairman of Health South Corporation and Chairman of Pascack Community Bank and Chairman of The National Football Foundation and College Football Hall of Fame.
In 2011, Mr. Hanson received the B. Kenneth West Lifetime Achievement Award from the National Association of Corporate Directors for his work promoting excellent corporate governance and director accountability. In 2018, Mr. Hanson was elected to the N.J. Hall of Fame. Mr. Hanson has a B.A. degree from Colgate University.